---
Non ti va di leggere? Prova ad ascoltare l'articolo in modalitá audio 🎧
Puoi leggerlo con calma, sul tuo dispositivo, in PDF.
---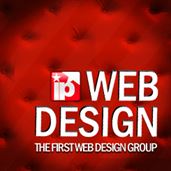 868 Members
40 Discussions
Update Daily
Welcome, this group is the best Web authoring reference material, tips, and answers to frequently asked questions.
The Web Design Group was founded to promote and sharing all the best news in Web Design.
Link to
Web Design Group
to be updated.
كل ما يخص تصميم المواقع و برمجتها – All about web design & programming – tous chose au sujet de conception de sites Web et de la programmation – Alles über Webdesign & Programmierung –
Tutto su Web design e di programmazione – Todo sobre diseño web y programación